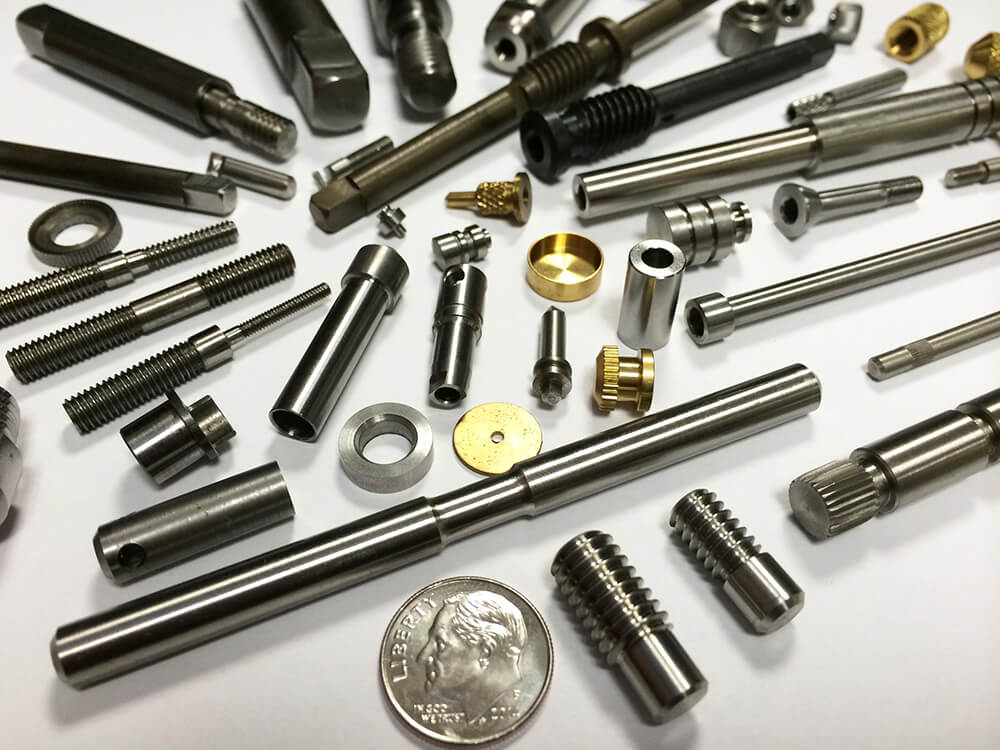 Fostermation, Inc. includes CNC-Swiss Machining capabilities in its impressive list of manufacturing processes.
Over thirty single-spindle Swiss automatic screw machines, including units that are retrofit with CNC capabilities.
Over thirty single-spindle Swiss automatic screw machines, including units that are retrofit with CNC capabilities.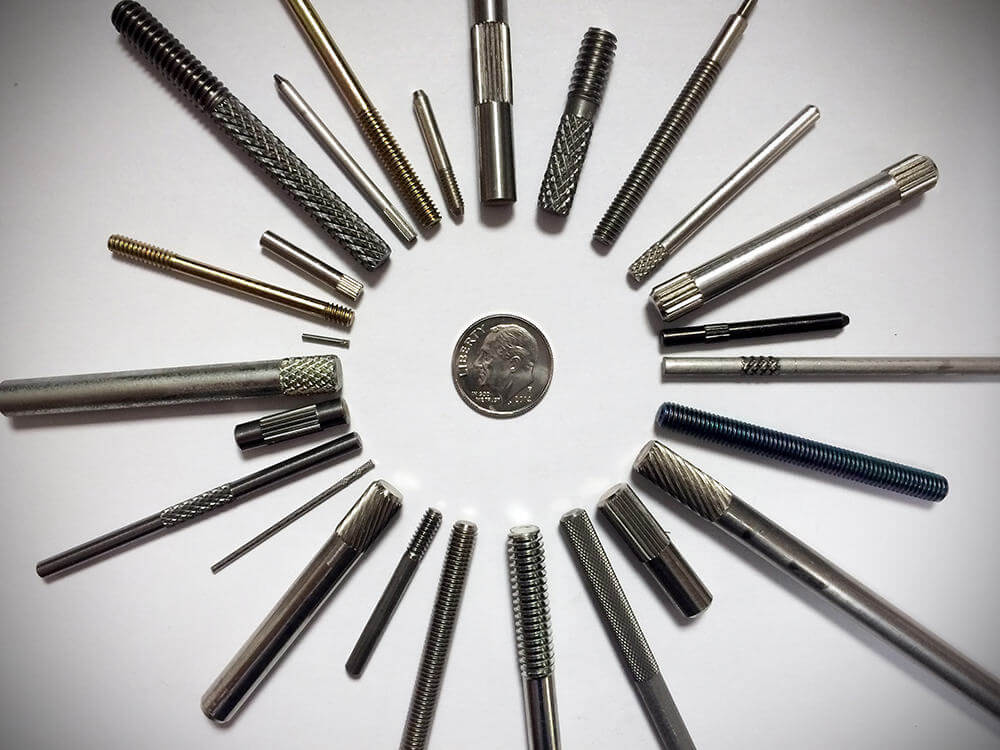 Precision Wire Component Products
Founded in 1971, Fostermation, Inc. has long been a primary producer of precision wire component products manufactured to customer specifications. Fostermation, Inc. continues to achieve its goal of becoming your precision wire component supplier.
Fostermation, Inc. is dedicated to protecting the environment to the best of our ability and to partnering with clients who do the same. If the materials we use cannot be recycled locally, we cover the cost to have them transported to a location that meets those needs.
While doing internet searches for American made parts I came across Fostermation. They are nicely responsive by telephone and made the new order very easy to start. After sending drawings and going over quantities, they put me on their schedule and completed the job well within my timeline. Then they sent the 10,000 parts which fit perfectly tight and pressed into the job extremely well. Their work clearly contributes to the quality of the item I have made. I will be using Fostermation on all of my future orders,
Marc Fort – Owner 
American Ladder Mates LLC
Our company was looking for specialty CNC work and was having little success finding anyone capable of the precision required. Fostermation stepped up and got the job done for us. After initial orders we found production time was longer than ideal and we were able to work together with Fostermation to redesign the parts. We did not lose any aspects of the original design and was able to significantly cut down production time, and ultimately cost. Fostermation was incredibly responsive with all communications throughout those processes which helped keep the project moving forward with little delay.
Chris LaCouture – Director of Engineering
E3 Spark Plugs
Fostermation has proven to be a can do supplier while providing solutions to our specific needs. The time critical support I experienced during the development and implementation of new product launch was beyond my expectations of any supplier. Because of their expertise and responsiveness, Anthony and his team at Fostermation have positioned their company to be my go to supplier for precision wire components. Thanks for all your efforts and the tremendous level of support.
David Siemiller – General Manager
Tramec Plastics & Composites